We offer knowledge and work.
With complex situations and processes associated with social exclusion, and the concern about the growth of inequality, the high level of precariousness, the loss of a quality of life and the effects they have upon people all amount to a need to identify and redefine relationships between public/private entities which are involved within the ambit of social inclusion.
Be Local Tours is a company with a socially responsible ethos balancing the economic with the local community as an essential element for societal progress in which we all live. Therefore, Be Local Tours wishes to promote the opportunities of young people with the most difficulties into Barcelona's tourism economy, whilst at the same time respecting the natural rhythm of the city, its inhabitants and local businesses. With this in mind we aim to encourage the rights, autonomy, quality of life and active citizenship of socially excluded people.
We are working with a group of 10 young people from the Casal dels Infants in the Raval neighbourhood of Barcelona – one of the most disadvantaged areas in the city – starting a journey of learning and practical training about the tour guide profession in Barcelona, so that each student can learn more about the city in which they live: its history, traditions, politics, arts, sciences, museums and monuments amongst other. At the same time respecting the importance of dignified work as a measure to develop oneself in life and the consequences it can have on the surrounding environment.
Within a year they will acquire all the principal competencies and abilities to be a successful guide with the intention of collaborating with us and being responsible for giving tours in Spanish.
Should you wish for more information about The Future Project or our social objectives please contact us.
Official Partner for "The Future Project":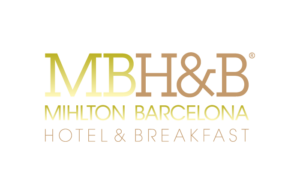 Mihlton Barcelona  – Bed & Breakfast
[/gem_textbox]