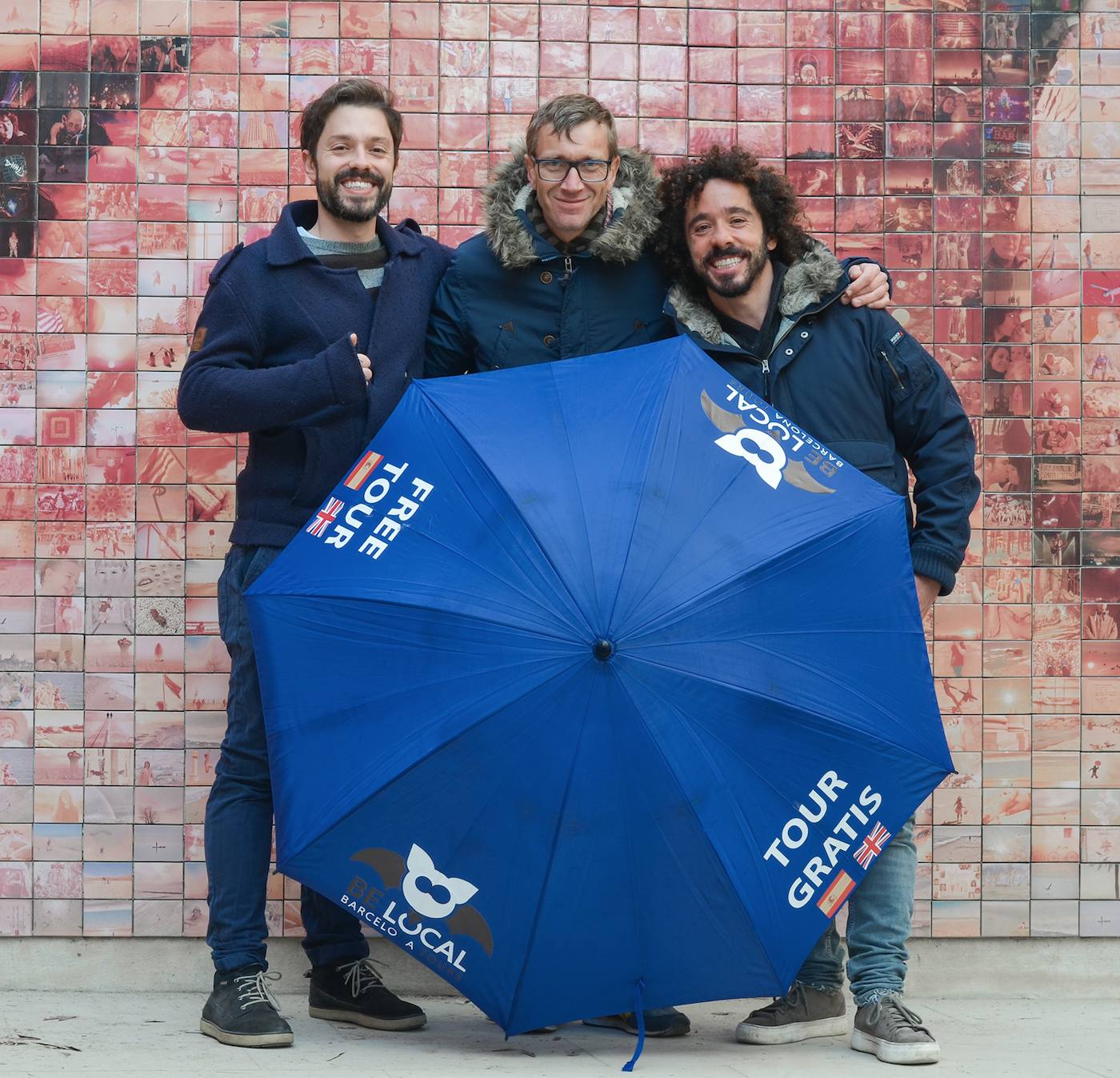 Be Local Tours is a collaborative project of local guides offering special tours and experiences. Our adventure started in 2017.  We were concerned by the growth of mass tourism in Barcelona, and the rising number of big group tours generating distress to both the local community and travellers.
So we adopted a Small Group Philosophy. We reduce the maximum number of our groups to 16 people. This allows us to maintain a sustainable form of tourism, reduce the impact of our tours on the local community and provide a better experience to our customers.
In 2018 we decided to go further and strengthen our eco-friendly vocation. We started a collaboration with Environomica, a non-profit organization that plants trees to fight deforestation and global warming. For every 100 people that join our tours we adopt a tree in the Sierra de Santa Marta, Colombia.
Since the beginning of our project we have been actively pursuing a social and ecological commitment with Barcelona. Through our Mosaic and Graffiti Experience Tours we work with local artists and businesses, helping increase their presence in the field whilst encouraging the local artistic community to thrive.
As we progress we will always reinforce these elements, which are part of our DNA.
Join our tours if you want to be eco-friendly and sustainable. By participating in our tours and experiences, travellers are also contributing in a practical way to the environmental, social and cultural development of the city and the planet.
We look forward to sharing our values with you while also enjoying the cultural and historical beauty of the city.