Sant Medir 2018, an old traditional parade full of horses and candies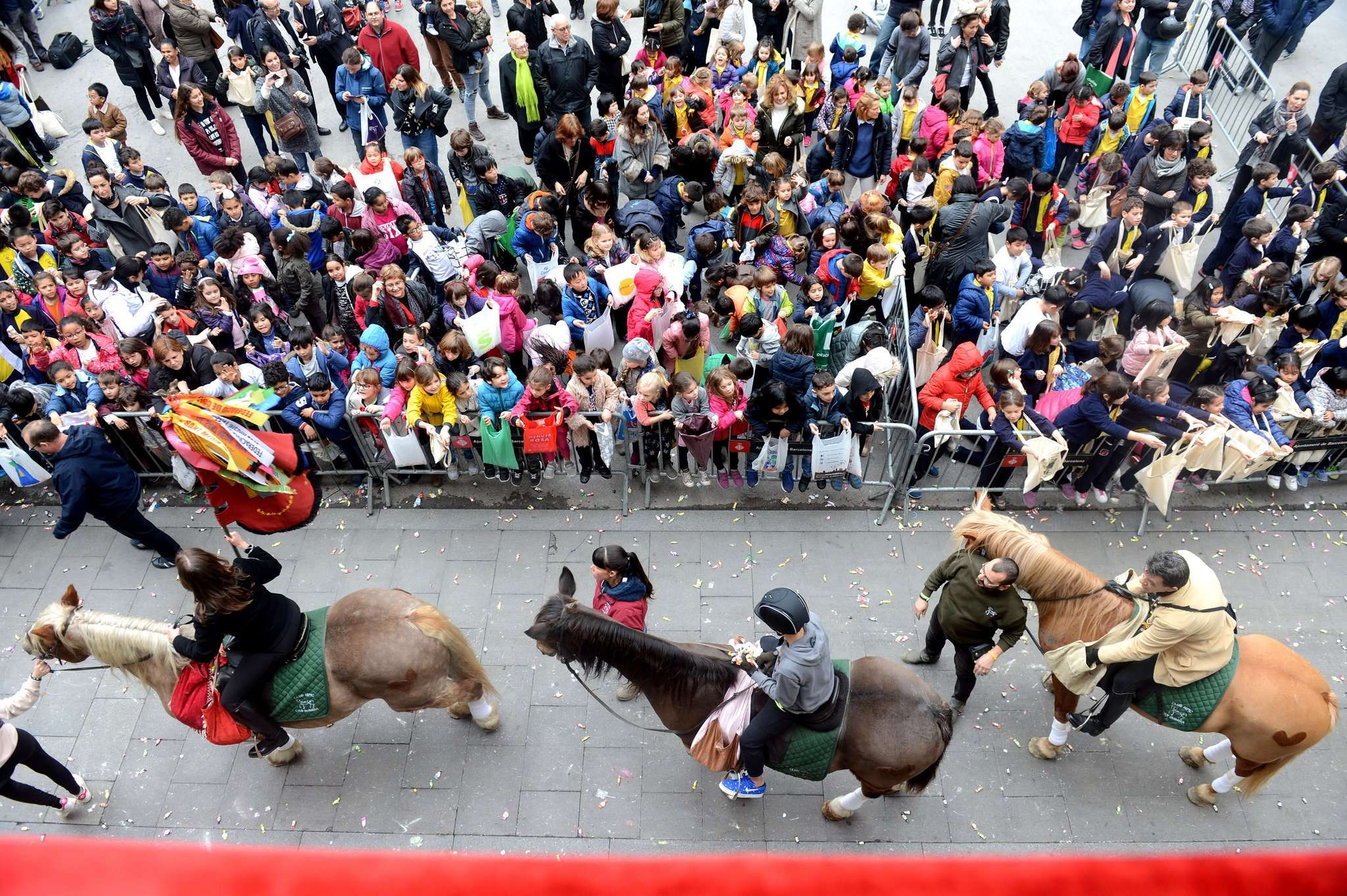 You can't really miss the Sant Medir's Feast 2018. The Festa de Sant Medir is the annual festival in March in the Grácia district of Barcelona.
Known in Catalan as 'la festa més dolça' – 'the sweetest festival' because of the 60 tons of sweets that are given away every year during the colourful Sant Medir procession with over 120 horses taking part, the Sant Medir parade in Barcelona takes place in the Grácia area of Barcelona.
Around 26 parade groups (called colles) gather on various streets in the Vila de Grácia area and then come together on the street Carrer de Sant Salvador to form a procession of horses, carts and lorries which then proceed down the Gran de Gracia finishing at the Jardinets de Grácia – the little Grácia gardens. The evening ends with fireworks.
The story of Sant Medir, a man of his word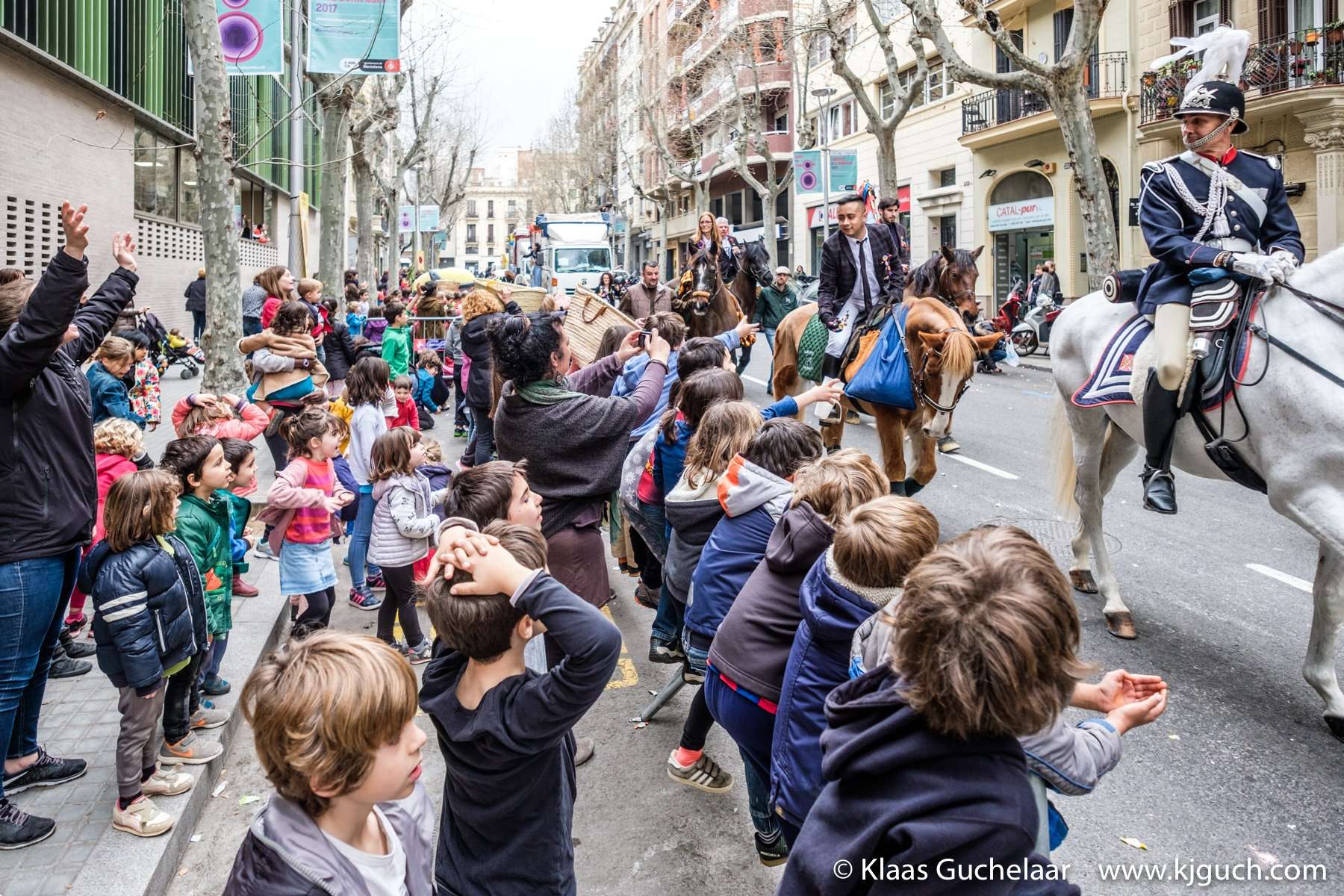 Medir lived in the 4th century AD during the reign of Roman Emperor Diocletian who carried out brutal persecutions of Christians. Bishop Sever of Barcelona decided to flee the city and then met a farmer (the future Saint Medir) who was in the fields planting beans.
Sever told Medir that if the Romans asked him whether he had seen the bishop pass that way he should not lie. Soon after the Roman pursuing came by and they asked the Medir if he had seen the Bishop.
Medir answered truthfully that he had seen the Bishop pass by. As soon as Medir uttered these words the beans that he had just planted rose as if by a miracle and were fully grown. The Romans believed Medir was deceiving them and arrested him. Soon after they caught the bishop too. Both were imprisoned and killed. And Medir became the patron saint of farmers.
The curious birth of the modern day parade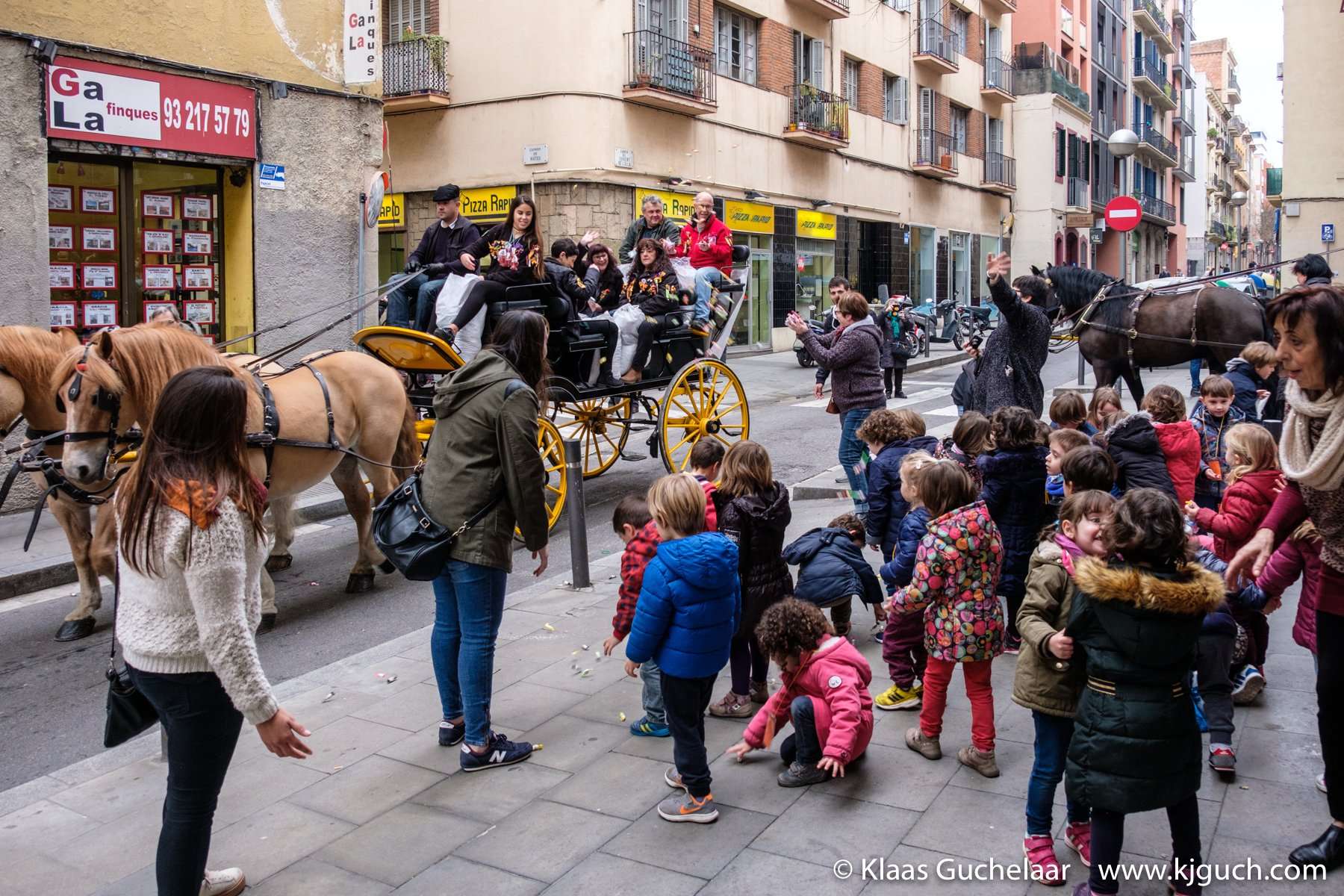 The modern day festival in Grácia in Barcelona started in 1830 when a baker called Josep Vidal i Granés, living in the newly opened street Gran de Grácia, fell ill one year. Originally from Sant Cugat del Vallès he vowed that if God cured him, he would make an annual pilgrimage to the chapel of Sant Medir. God did cure him and the first pilgrimage from Grácia was made. To announce his pilgrimage he banged a drum and handed out sweets.
Every year more and more friends and neighbours joined his pilgrimage. This eventually led to the establishment of the first colla of the Sant Medir festival.
Date: Saturday 3rd March 2018
Time: 20:00
Route: From Carrer de San Salvador / Gran de Grácia ends at  Jardinets de Gracia