Sounds tasty but… what are Catalan noodles?
Here they are… they also LOOK tasty, isn't it?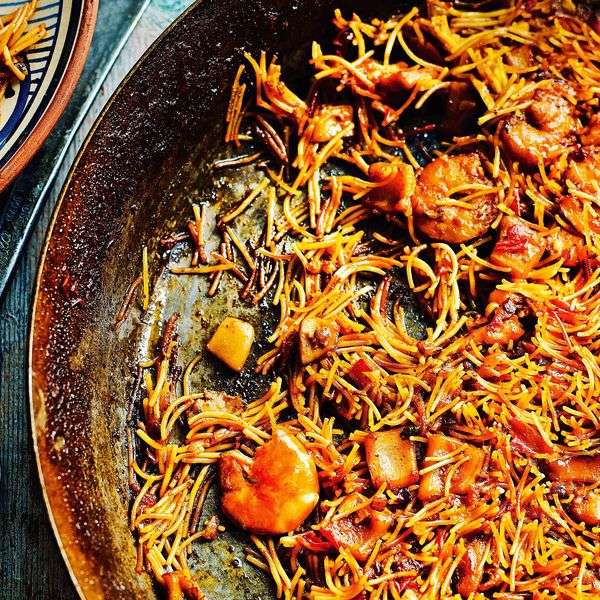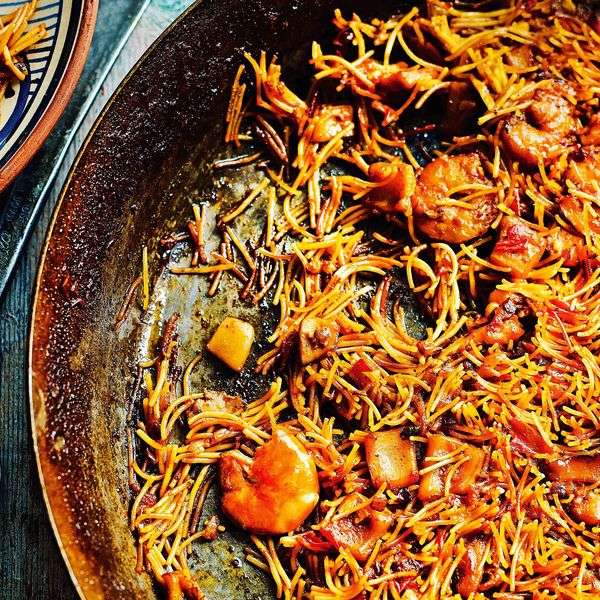 After all those days eating spanish paella you start thinking to yourself… "there must be something else to eat?!" Well, don't despair! For all you foodies out there, get your laughing gear around this! Fideuà!
Pronounced fid-ayoo- ah : (with the stress on the ah!)  fideuà is Catalunya's version of the paella. But unlike the rice based dish best known to us all, its Catalan cousin is with…. pasta.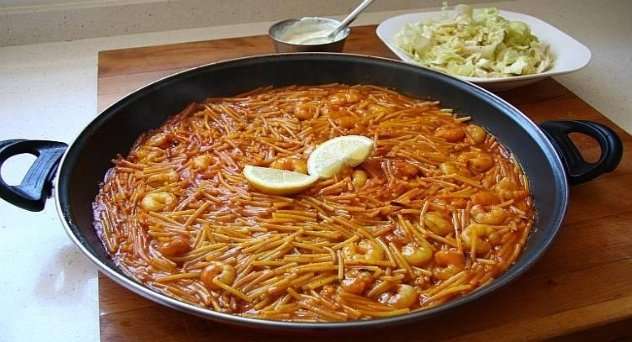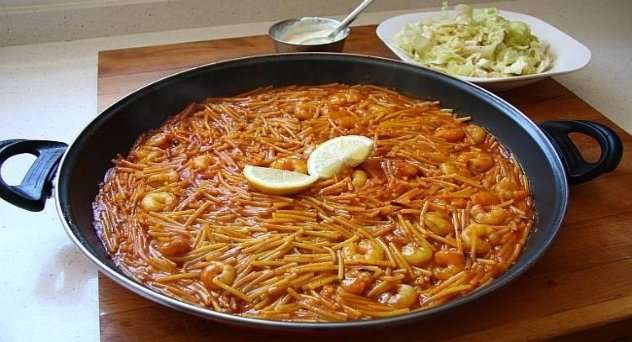 Fideuà or "loads of noodles" originates form the Valencia region of Spain. Some Catalans believe Valencia is part of a greater Catalunya, but that's for another blog post! According to legend a captain of a boat used to eat all the paella made for the crew and so the cook decided to make the dish with pasta to see if it was less appetising for the greedy captain. It worked and then the fame spread to the local restaurants and beyond.
Cooked in the same wide, circular dish as paella its main ingredients are: pasta noodles (usually hollow), fish (rockfish, monkfish, cuttlefish, squid), and shellfish (Mussels, shrimp, crayfish). It is seasoned mainly with lemon, with a side helping of Alioli (a garlic mayonnaise).
Where can have them here in Barcelona?
Lots of restaurants have Fideuà in their menus, but here are three of the best in Barcelona!
Garlana – Carrer del Capità Arenas. 27, 08034 Barcelona, +34 932 52 49 25
Segons Mercat – Carrer de Balboa, 16, 08003 Barcelona  +34 933 10 78 80
Tapeo – Carrer de Montcada, 29,  08003 Barcelona   +34 933 101 607