Poble Sec Festival 2017 : 14th – 23th July.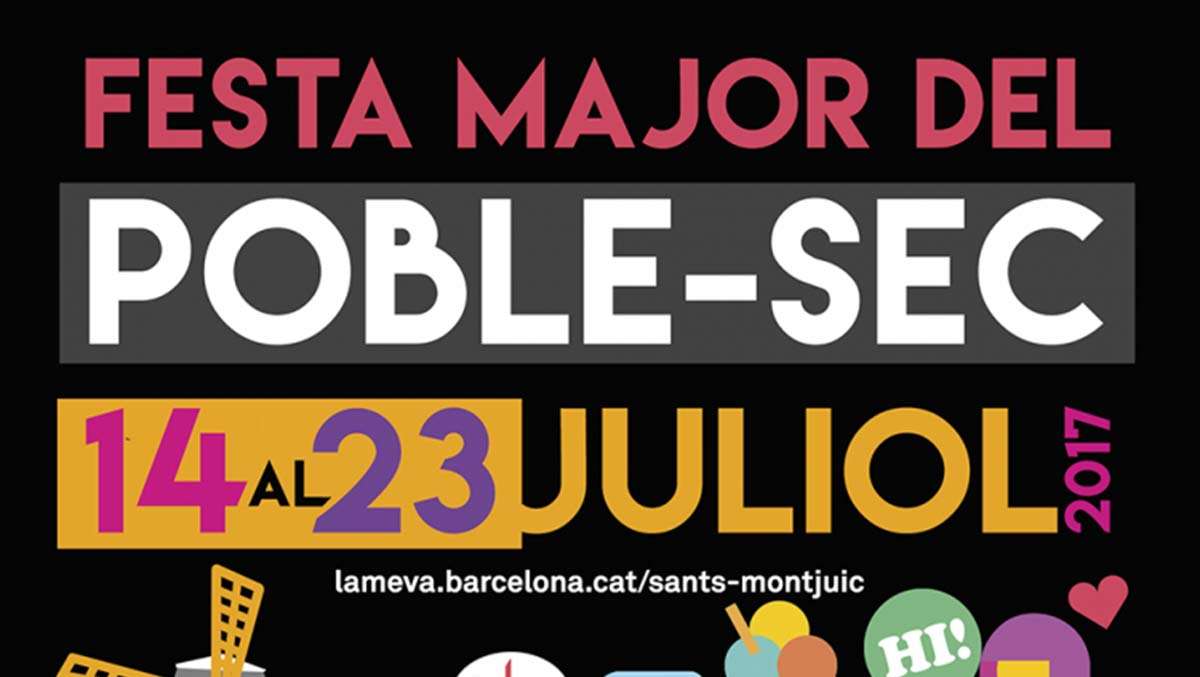 The Festa Major del Poble-sec is held in the second half of July and organised by the Coordinadora d'Entitats del Poble-sec. Activities take place at various iconic locations, such as Pl. Sortidor, the Jardins de les Tres Xemeneies, and the square in front of the Teatre el Molino, and are organised by various entities.
Dance, and particularly music, play a big part in the programme, although popular culture is also present, with giants' gatherings, human towers and fire runs. The local festival has been held yearly since the 1990s.