Barcelona Free Walking Tours & Experience Tours.
Be Local Tours is a small company dedicated to small groups. With our Barcelona Free Walking Tours & Experience Tours we aim to give travellers a more personal, fun and less anonymous way to discover Barcelona culture, history and the best paella in town. And all this on foot!
Our tried and tested tours never fail to enthuse and enlighten. But don't just take our word for it, come see for yourself!
The Be Local Tours Team, aka Carlos, Patrick and Riccardo
Barcelona Free Walking Tours or Experience Tours with workshops.
They start for free.
At the end of it, you decide how much it's worth.
The tours are offered in English.
Highly recommended to book online in advance. We cannot guarantee a place on the tour without a reservation. Booking is free.
They consist of a walking tour plus a creative workshop.
You will make a handmade souvenir to take home with you.
The tours are offered in English.
Booking is required, please visit the page for the experience tour you're interested in to reserve your spot.
Discover. Meet. Experience. Like A Local.
BARCELONA FREE WALKING TOURS
Starting from Las Ramblas let us take you through the winding, narrow streets of the old Roman and Medieval city of Barcelona. We'll show you 2000 years of Barcelona history from Roman ruins, gothic architecture through to the Olympics.
BARCELONA FREE WALKING TOURS
Take a trip through late 19th/early 20th century upmarket Barcelona, to see the life and works of Catalunya's architectural genius Antoni Gaudí and his contemporaries. Explore the social, cultural and political forces that literally shaped the physical appearances of these stunning buildings.
MOSAIC EXPERIENCE – WORKSHOP
Nestled between the Passage de Gracia and the magnificent Gaudí park, Park Guell, lies the charming neighbourhood of Gracia. This hidden gem of sleepy, tree-lined streets and plazas house great bars offering live music and restaurants from ethnic cuisine to the local Spanish.
GRAFFITI EXPERIENCE – WORKSHOP
Be an artist for a day… Take home some Barcelona art made by YOU! Ever wanted to be Banksy or know how they did it? What were their motives and the stories behind them? Well, here's your chance. Be Local Tours offers a walking tour with a difference.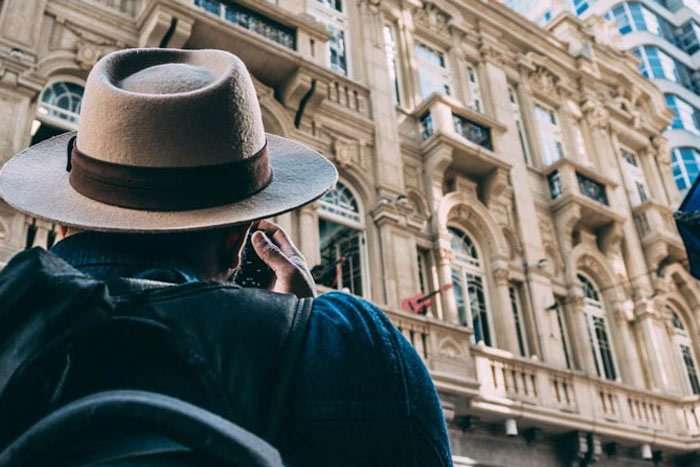 MAKE YOUR OWN EXPERIENCE.
If you're looking for something more… personal, don't worry. We can arrange private tours for you, your family, friends or group. Private tours have to be booked early so please click on the button below to get in touch and see what we can do for you.
BE LOCAL.

BE ECO-FRIENDLY

.
We Love Barcelona. We Care.
Even though our carbon footprint at Be Local Tours is very small, we promise that for every 100 people who decide to come on our tours we will adopt a tree through Environomica Onlus donation portal, thus compensating for all the CO2 produced on our part.
We are committed to inspire and invite people who take tours with us to be environmentally aware and respect the urban environment and other people around them. That's why we made a quick Guide to Responsible Tourism. Please go check it out!
At Be Local Tours being an Eco-friendly Company not only means using less paper and that the paper is 100% recyclable, but also not printing small flyers for tourists that 99% of the time end up in the bin or worse in the sea! However, this is the least each company should do and we are no different.
Check out the latest news and posts from our blog.
Read some of the reviews for our Barcelona Free Walking Tours & Experience Tours from TripAdvisor. Check out more or write yours here.
JonnyFong
Amazing tour in Barcelona!
Absolutely amazing! We made a reservation for a tour on Wednesday, and met the tour in the Plaza Catalunya in Barcelona. Our tour guide was Patrick and he was outstanding! He was amazingly knowledgeable and bubbly, he truly made the history come alive and made the tour one in a million. Thank you for a fabulous tour and thank you to Patrick for making this tour a highlight of our holiday. Definitely book a tour with this company, they truly value your time and you as a person, highly recommended!
MozArt S
Fantastic!
I've been in the walking tour with Carlos "Carlito", and the guy us just amazing. His passion for Barcelona is what make the whole tour fantastic, he knows every nice single spots there, wich makes It special, because its not only the famous places that everybody knows in the city… Keep up the good work guys! 10/10
Rafa C
The Walking Tour is a Must!
The free walking tour enhanced the overall quality of my experience in Barcelona. Our tour guide, Carlito, educated us in the history of this amazing city, adding perfect balance of history and culture. He also suggested this great place – La Bombeta, where we chilled having nice 'tapas'.
I would highly recommend it.
romanorafael
Best Barcelona
Never thought Barcelona was too fun and beautiful like that, the tour guide (mr. Carlitos) was very very nice, attentive to us and professional. I liked a lot the way the things and places was described… I'll go back for sure more than once BEAUTIFUL BARCELONA 🙂
Salvador S
I've got really impressed!
First of all I would like to say that I was not expecting too much from Barcelona, at the first moment, I thought it was just a normal city with "cool" architectures, beautiful girls, amazing weather, good food… things like that. I'm just saying that cause I have been in many places and Rome is still my favorite city. But this guy "Carlito" changed my whole opinion that I had about Barcelona. Besides being a happy person with a very good energy he had all the answers for our questions. And he really knows how to handle people. I extremely recommend his tour to everyone.
Sophie H
An excellent way to spend an afternoon!
Patrick is a great tour guide!
This is a fairly new enterprise, but Patrick and Carlos have both lived in Barcelona for years and their passion for the city is obvious from the start.
Patrick took us on his Gaudi and Modernism tour which took 2 1/2 hours ending at Sagrada Familia. His knowledge of the subject is huge and his enthusiasm keeps his audience involved and entertained. Even my 11 year old son was fascinated by his tales of dragons and bats and, for a few hours at least, forgot about FC Barcelona and Camp Nou!
Well done Patrick!